Forest Home Auto Repair
Top Quality, Affordable Auto Repair Services Near Forest Home - Call Today 607-533-4787
When drivers in Forest Home need cost conscious auto repairs they call Ridge Road Imports. Since 1987, Ridge Road Imports has been delivering professional and competitively priced auto repairs to the Forest Home area.
Ridge Road Imports provides top-quality auto repairs to keep foreign or domestic cars and trucks running at peak performance. Call Ridge Road Imports near Forest Home at 607-533-4787 for fast, affordable auto repairs. Customer satisfaction is our goal!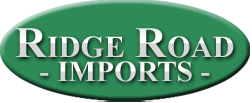 Last Friday, I thought my Fit had a serious battery issue and didn't want to wait until the following week, when I had a appointment for an oil change and have my snow tires put on, to have it checked. Robert told me to come right in, he'd see if I needed a new battery, and bring my snows. It all worked out fine. Where else could I find a mechanic so accommodating? Many thanks!
Garry T.
, 11/10/2019