OUR SHOP
Turn to Ridge Road Imports for All of Your Auto Repair and Vehicle Maintenance Needs
At Ridge Road Imports, we are proud to be a trusted provider of automotive services in Lansing, NY since 1987. We are committed to serving our community and providing the best possible care for your vehicle. Our team of highly trained technicians is equipped to handle a wide range of automotive needs, from routine maintenance to major repairs.

Our customers know that they can trust us to provide quality service and expert advice, no matter what their vehicle needs. We specialize in Car & Truck Care, Electronic Services, Electrical Services, General Services, Heating and Cooling Services, Engine & Transmission, Transmission Services, Undercar Services, Brakes, and Quick Lube Services, and our goal is to help you get back on the road as quickly and affordably as possible. We understand that a reliable vehicle is essential for safety and peace of mind, and we are dedicated to helping you keep your car in top condition.

If you are in the Lansing area and have any concerns or issues with your vehicle, or just need general maintenance, we invite you to stop by our shop at 2025 E Shore Drive Lansing, NY 14882 or give us a call at 607-533-4787. We'll be happy to help you find the best solution for your vehicle.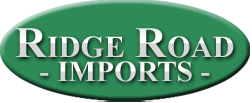 Last Friday, I thought my Fit had a serious battery issue and didn't want to wait until the following week, when I had a appointment for an oil change and have my snow tires put on, to have it checked. Robert told me to come right in, he'd see if I needed a new battery, and bring my snows. It all worked out fine. Where else could I find a mechanic so accommodating? Many thanks!
Garry T.
, 11/10/2019