Fleet Machine Work Services
Rely on Ridge Road Imports in Lansing, NY 14882 to provide quality care for your vehicle's systems. Stop by our shop to see how we can help you or call 607-533-4787 for more information.

To keep your vehicle running at peak performance, we provide Machine Work services that include: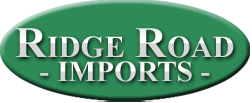 Last Friday, I thought my Fit had a serious battery issue and didn't want to wait until the following week, when I had a appointment for an oil change and have my snow tires put on, to have it checked. Robert told me to come right in, he'd see if I needed a new battery, and bring my snows. It all worked out fine. Where else could I find a mechanic so accommodating? Many thanks!
Garry T.
, 11/10/2019