Thank You
You have been added to our email list, and you will automatically receive our next mailing when it comes out.

We appreciate your business, and we value your trust.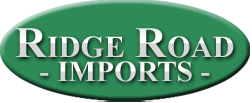 Last Friday, I thought my Fit had a serious battery issue and didn't want to wait until the following week, when I had a appointment for an oil change and have my snow tires put on, to have it checked. Robert told me to come right in, he'd see if I needed a new battery, and bring my snows. It all worked out fine. Where else could I find a mechanic so accommodating? Many thanks!
Garry T.
, 11/10/2019