INSPECTIONS & EMISSIONS
Some states require regular safety inspections and/or emissions inspections on cars and trucks. At Ridge Road Imports, we are well-equipped and trained to perform these inspections. Our technicians can also perform multi-point inspections on your vehicles as needed.
These are some of the inspection services we offer.
NY State Inspection Station
NY state inspection stations are privately owned, but government certified, inspection stations throughout NY. Ridge Road Imports is a NY state inspection station. For your state inspection needs visit or call our auto shop at 607-533-4787.
To learn more about our Inspection and Emission services, call us at 607-533-4787 or request a quote by clicking below:
Request Quote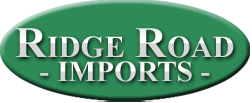 Last Friday, I thought my Fit had a serious battery issue and didn't want to wait until the following week, when I had a appointment for an oil change and have my snow tires put on, to have it checked. Robert told me to come right in, he'd see if I needed a new battery, and bring my snows. It all worked out fine. Where else could I find a mechanic so accommodating? Many thanks!
Garry T.
, 11/10/2019